An Evening of Music for Children in Need

benefitting:
Court Appointed Special Advocates
Friends Of Camp Concord
Big Brothers Big Sisters
Boys & Girls Club
Thank you for another great Rock the CASA!
Next event will be April 2023 at the Lesher Center!
Thanks to Narada Michael Walden for headlining our 2022 show!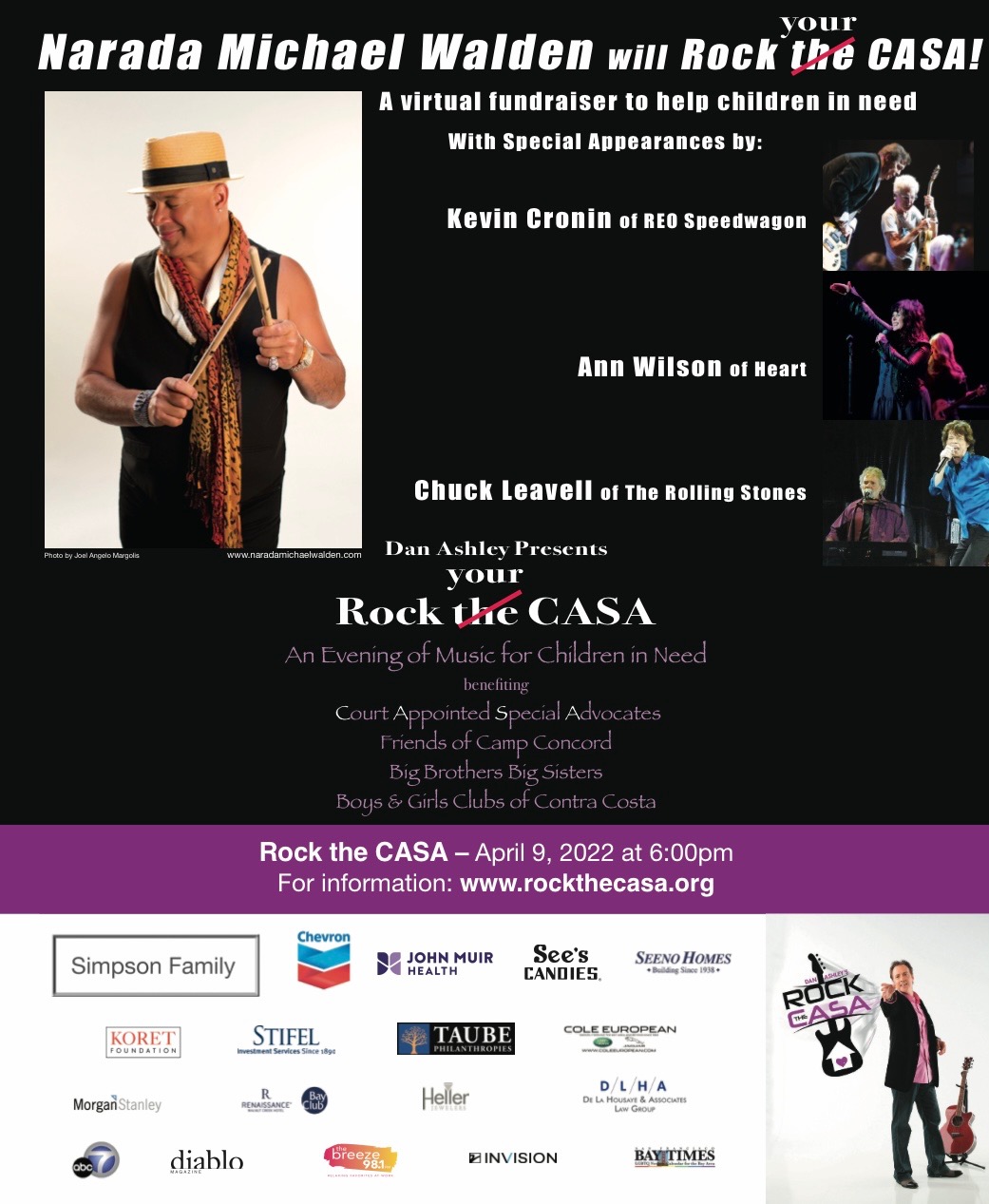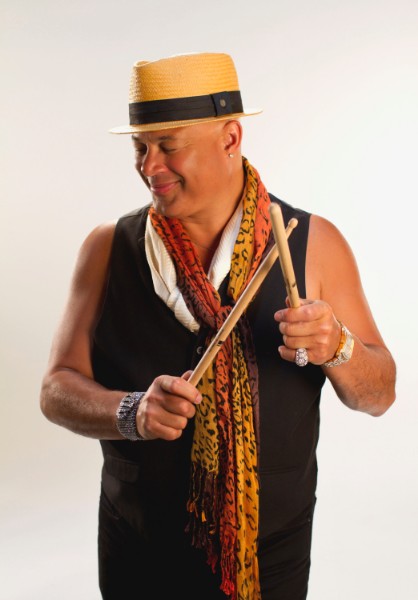 Narada Michael Walden
Multi-Platinum Grammy & Emmy winning Producer, Musician & Recording Artist
As impressive a production and songwriting resume as Narada Michael Walden has assembled over the past thirty years and counting, he has earned equal acclaim as a recording and performing artist in his own right. Beginning as a drummer first with the pioneering Mahavishnu Orchestra following Bill Cobham at 21 years old).
Narada also toured with Jeff Beck, Tommy Bolin, and Weather Report. Through eleven acclaimed solo recordings, along the way he has branched into a wide range of sonic arenas. Walden's music includes groundbreaking soundtrack work on such blockbuster films as The Bodyguard, Free Willy, Beverly Hills Cops II, 9 ½ Weeks and Stuart Little to the EMMY-winning "One Moment In Time," the theme to the 1988 Olympic Games.
The list goes on, but the artistry of Narada Michael Walden is about more than charts positions and record sales. There is a powerful spiritual component at the heart of everything this richly gifted artist undertakes, an attuned and intuitive approach with a deep appreciation for music's transforming power. Simply put, the artistry of Narada Michael Walden gets to the heart of matter, about matters of the heart.
It's a commitment that reaches into the philanthropic arena as well, where Walden consistently lends his time and talent to causes ranging from the Cancer Society to funding music programs in the nation's schools through his own foundation. For over 7 years running he has served as Music Director for the Rainforest Foundation Concert at Carnegie Hall, the high profile conversancy benefit spearheaded by Sting and Trudie Styler that has featured the likes of Elton John, Billy Joel, Ravi Shankar, James Taylor, Brian Wilson, Bruce Springsteen, Lada Gaga, Bruno Mars and, of course, Sting himself.
Rock the CASA was a blast—a wonderful evening for a great cause. I was delighted to headline Dan's event in 2015 and so happy to have helped raise money and awareness for a lot of kids who really need our help. We had an amazing show with people who love music, but love to help children even more!
Our experience with Dan Ashley and the Rock the CASA crew was first class from beginning to end. As the top rated news anchor in the Bay Area, Dan is in a perfect position to promote the event, and our band as well. He gets in the trenches and puts a personal touch on the whole event. Lending a helping hand to at risk young people is a cause which we are proud to support, and Dan made the entire experience both inspirational and fun!
Rock the CASA was GREAT! Playing for a sold out house filled with people who wanted to support under-served kids, and helping Dan in raising money for the Rock The CASA cause. We'd do it again!
Rock the CASA was an absolute blast— a wonderfully enthusiastic audience and a terrific event for a great cause. Dan and his entire team made sure everything went very smoothly and that it was a special evening for everyone involved. Rock the CASA helps children in need and I was delighted to be a part of such an important and fun night!
Rock The CASA helps kids and we get to have a great time doing it! Friends of Camp Concord, CASA, and Big Brothers Big Sisters are causes I care deeply about.
Dan sure knows how to throw a party and make a difference in the world. Dan Rocks!
ROCK the CASA was a special evening and I was so happy to be able to support such a great cause. This is about our future and we have to help our kids, because we can!
Rock the CASA was a blast! Dan and his team put on a first class event. A great evening and a great charity to help underserved kids in need and I was delighted to be a part of it.
I was delighted to headline Rock the CASA! 2021 was a strange year, as the pandemic prevented us from being together in the theater. But the live virtual concert was the next best thing and Dan and his team pulled off a great event and I was proud to help raise money to support kids in need.
Upcoming Events
04/09/2022 | VIRTUAL CONCERT
ROCK THE CASA 2022
If there were a CASA volunteer for every child in need, then the world would be a better place.
Signup for our email list to get special announcements and updates.